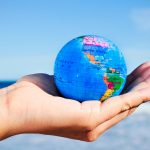 National & International Requirement Partner
Every business has its own culture, and the best results happen when the workforce identifies with the corporate principles and structure. It is extremely important to recruit like-minded people with the appropriate skill sets.
However, choosing from among applicants with varied cultural backgrounds and essential talents necessitates global knowledge and competence, not to mention a sizable international network. Therefore, with Perfect Professional Services Recruitment department, there is a good chance of finding the ideal job or effective candidates, even if that means expanding the search internationally.
With this knowledge, we go above and above to be a proactive partner to an organization's HR department rather than merely another recruiting agency.
Perfect Professional Services gives recruiters and job seekers the following advantages in addition to working with a well-known brand:
- Broadening the pool of available man-power and improving job chances across national boundaries
- Easy hiring of the top specialists through a reputable and well-known company in the worldwide recruiting industry
- Giving job possibilities to applicants and employers in accordance with their cultural and linguistic preferences
- Providing training and skills to obtained the needed license before employment
We are assisting individuals from around the globe in make a difference.
Mumbai - Maharashtra - India
Ahmedabad - Gujrat - India
Ludhiana - Punjab - India
Surrey - British Columbia - Canada
contactus@perfectprofessionals.co.in
Perfect Professional Services | Copyright © 2022 | All rights reserved.